Testimonials
Stories from our Clients
See what other people are saying about driveanything.com
BMW 335i – Old Lyme, CT
I was looking for a particular model used car, impeccable condition, with a rare combination of options. I was purchasing it for my son. I scoured the country and located the vehicle at DriveAnything.com and hence, my introduction to Brett and his team. Purchasing a used vehicle long-distance can be a stressful and sometimes risky process – because you don't have easy access to see/drive the vehicle, and you often don't know the seller. I had several phone conversations with Brett regarding the condition of the vehicle, customer service/support from DriveAnything, and the overall purchase process.
I have purchased many vehicles in the past and I can honestly say that this was the most pleasant experience I have ever had. Everything aspect of the transaction – pre-sale discussions, scheduling, vehicle condition, paperwork, etc. was smooth and transparent – a no-nonsense, high integrity experience. Not only would I purchase another vehicle from DriveAnything, but I will easily recommend them to my family and friends who may also be looking for that "special vehicle". Thanks Brett! Drive-on!!!
– R. Epright
Range Rover Sport Supercharged – Chicago, IL
"Working with Brett and the team at driveanything.com was by far the smartest move I ever made when looking for a car. Tell driveanything.com exactly what you are looking for and they find it with the options requested.
On a personal note, Brett's customer service was top notch, I don't live in the area, but it was no issue. Brett offered to have the vehicle shipped, I ended up flying to Philly because I was in the area for business. Brett picked me up, drove me through Friday afternoon rush hour traffic and took extra time to cover the car details from top to bottom. I can honestly tell you I felt like my best friend was handling the job!
Anyone still going to large dealerships for their car purchase simply doesn't know about driveanything.com!! Great service with more options, at an incredible price! driveanything.com is a service of the future for today's smart automobile buyer."
– P. Kennedy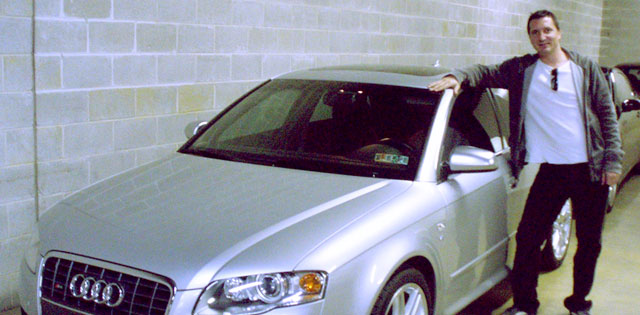 Audi S4 – Phoenixville, PA
I recently purchased a 2008 Audi S4 through driveanything.com, and it was without a doubt the best car buying experience I have ever had. We were arranging a purchase of the car from a dealer in Tennessee, and it was going to take at least a week for the car to get here. A few days before the car was to arrive, Brett called and asked if I could stop by his office to complete some paperwork. Before I sat down, he asked me if I would like to check out a new BMW he had just brought in for sale. He opened the door and there was my car, detailed beautifully, sitting in his showroom. He had received a call from the delivery company the night before and worked all night and in the morning to surprise me with the car! What sales person does that? The driveanything.com.
Imagine buying a car from a "Car Guy", imagine buying a car from someone who loves the car and is just as excited about it as you are. That's what a purchase is like at driveanything.com, and because of that, I can't wait to buy my next car from Brett.
– P. O'Donnell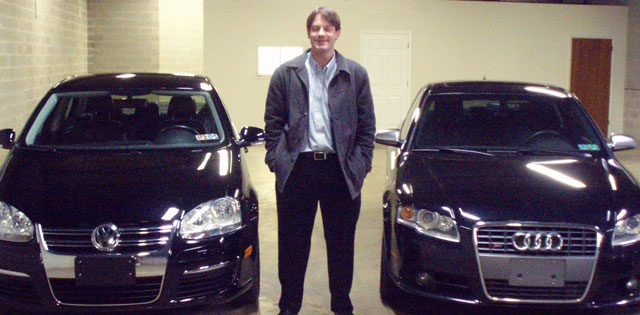 BMW & Audi – Blue Bell, PA
I have purchased two vehicles through driveanything.com, and it was a truly exceptional one stop shopping experience. The entire process was extremely simple. I told them exactly what I was looking for, and they went out and found exactly what I wanted at a very reasonable price.
There was no haggling or sales talk involved. They are straight shooters, and their knowledge of the auto market is unparalleled.
– W. Malriat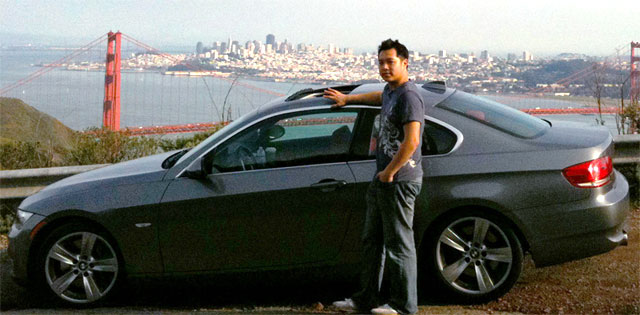 BMW 335i – San Mateo, CA
driveanything.com impressed me with their honesty, customer service willingness to answer any and all questions and to "show" the car rather than speak about it. This was very important to me since I was looking nationwide for a car to ship into California. Brett knows that buying a car from that distance was not the easiest thing to do. I was very picky and my search for a gray on red 335i manual coupe took over a month of searching, calling and emailing. I spoke to at least 20 individuals, dealers, carmax, etc. from Oregon to Florida and beyond but none came close to making me trust them or their cars.
When the car finally arrived (ask Brett to refer you to some really quick shipping companies), I was amazed. I don't know where driveanythings find these cars, but mine was remarkably clean – looks, feels and smells like new. I am very impressed. Thank you, Brett!
– B. Chiu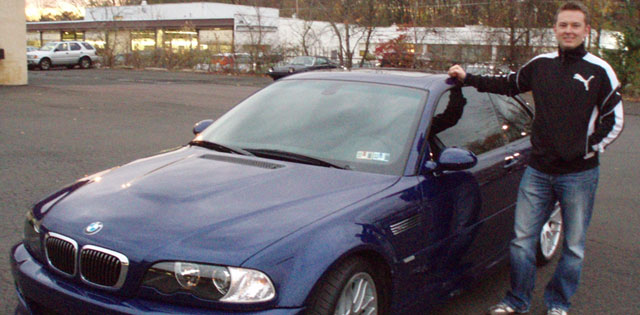 BMW M3 – Parma, OH
Brett at driveanything.com truly went out of his way to make my buying experience as smooth as possible. The communication for such a long distance purchase was top notch. I have been searching for this particular M3 for over a year and it had to be perfect in every way.
When I arrived at driveanything.com, all the vehicles that were in stock were as perfect as any used car could possibly be. I was very impressed by the follow up by Brett weeks and even months after my purchase. He wanted to be certain that I was 100% satisfied. driveanything.com exceeded my expectations.
– M. Cvjeticanin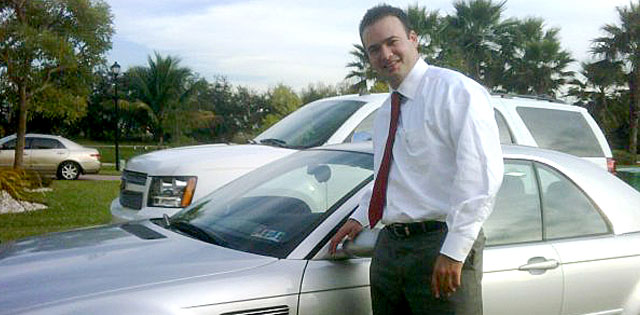 BMW M3 – Fort Lauderdale, FL
Brett and driveanything.com made the purchase of my first M3 an unforgettable experience. Buying a car sight unseen is a very nerve wracking thing to do, especially when its over 1000 miles away. From the first time I spoke with Brett on the phone until the car was delivered to my driveway, he made sure that I was completely comfortable with the entire process. The car looked even better in person than in the pics (and the price was right too).
I wholeheartedly recommend buying a car from driveanything.com, you won't be disappointed. Thanks again guys!
– J. Solop
Get In Touch.
If you are interested in being included in this section of the website, please send us your photo and story. We will get back to you as soon as possible!