Certified Pre-Owned Vehicle Program
Certified Pre-Owned means that you are not buying someone else's problem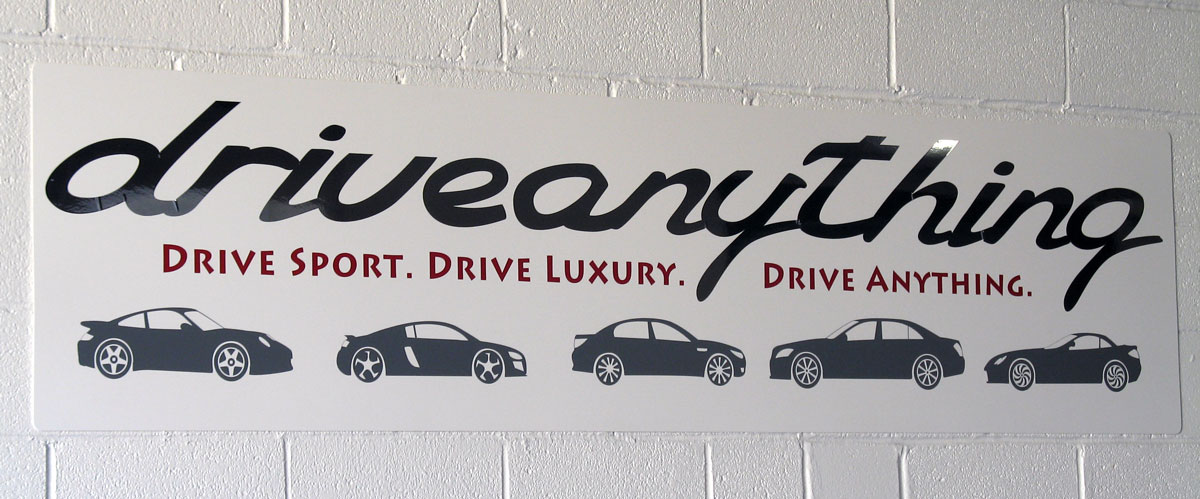 All vehicles under DriveAnything.com Certification receive a complete inspection that includes 9 categories, 31 checks and the equivalent of over 100 different points.
We offer a full array of warranty packages, both extended and additional, for any driveanything.com vehicle including Mechanical, Tire/Wheel, Key Insurance, Dent/Ding Repair, Windshield, Gap Insurance, and 24 Hour Roadside Assistance.
117-Point Inspection and Recondition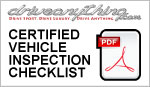 DriveAnything.com Certified vehicles are subject to a detailed inspection. Each inspection includes review of 9 different categories, 31 checks and the equivalent of 100+ points. In addition, any recommended maintenance and/or repairs are performed to ensure you are purchasing a thoroughly checked over and mechanically sound car at your time of purchase.
Vehicle History Report
Each driveanything.com certified preowned vehicle comes with a vehicle history report displaying all of the vehicle's available history since the day of its initial purchase.
Drive Anything Certified Pre-Owned Warranty
After going through our 117 point mechanical check and certification process, every vehicle in our inventory is eligible for an addition or extension of a certified preowned mechanical warranty as well as various ancillary coverages for tire and wheel, key, dent, windshield, roadside assistance, etc… to protect & care for your investment.
Coverages vary, please see the links below for information on each. For any questions concerning terms, availability for specific vehicle, and cost please contact us directly.