Certified Pre-Owned Vehicle Program
Certified Pre-Owned means that you are not buying someone else's problem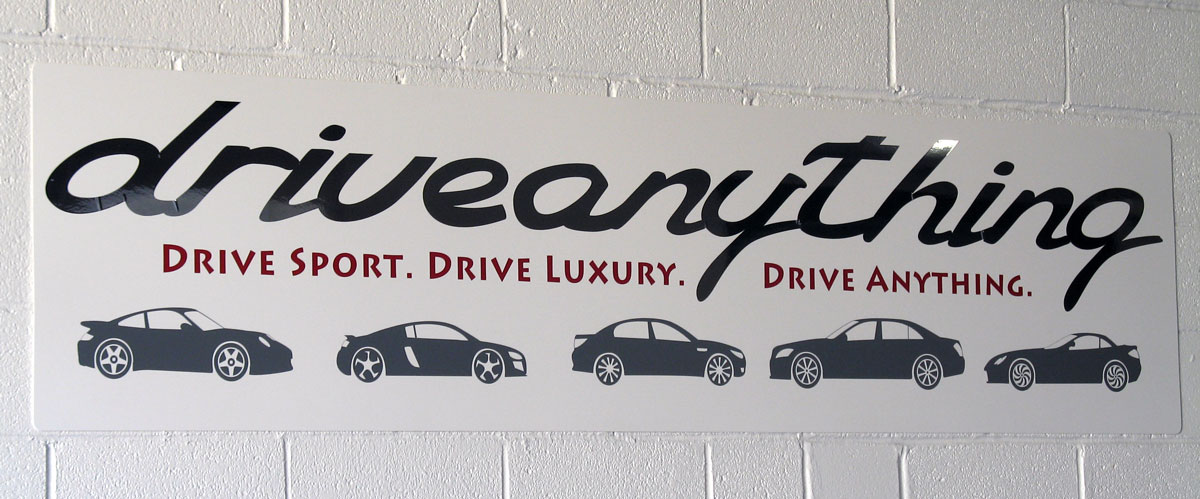 All vehicles under DriveAnything.com Certification receive a complete inspection that includes 9 categories, 31 checks and the equivalent of over 100 different points.
We offer a full array of warranty packages, both extended and additional, for any driveanything.com vehicle including Mechanical, Tire/Wheel, Key Insurance, Dent/Ding Repair, Windshield, Gap Insurance, and 24 Hour Roadside Assistance.
117-Point Inspection and Recondition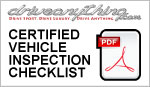 DriveAnything.com Certified vehicles are subject to a detailed inspection. Each inspection includes review of 9 different categories, 31 checks and the equivalent of 100+ points. In addition, any recommended maintenance and/or repairs are performed to ensure you are purchasing a thoroughly checked over and mechanically sound car at your time of purchase.
Vehicle History Report
Each driveanything.com certified preowned vehicle comes with a vehicle history report displaying all of the vehicle's available history since the day of its initial purchase.
Drive Anything Certified Pre-Owned Warranty
After going through our 117 point mechanical check and certification process, every vehicle in our inventory is eligible for an addition or extension of a certified preowned mechanical warranty as well as various ancillary coverages for tire and wheel, key, dent, windshield, roadside assistance, etc… to protect & care for your investment.
Coverages vary, please see the links below for information on each. For any questions concerning terms, availability for specific vehicle, and cost please contact us directly.
A Pre-Owned Inventory that is Unlike Anything Else on the Market
When shoppers usually hear the term "pre-owned" their minds jump to cars that are sold at small dealerships and are not in the best shape possible. But, for us, pre-owned mean lightly used. Our selection of pre-owned cars is full of some of the most incredible models available from incredible automakers like Mercedes-Benz, BMW, and Audi! Here at Drive Anything in Huntingdon Valley, PA we pride ourselves at being able to give our customers a selection high-end pre-owned models that are anything but pre-owned!
When you come over to our Huntingdon Valley location looking to buy an incredible pre-owned luxury car, you will immediately notice the care and effort we put into the selection. Our selection is full of models that are in many ways like new and will bring more buyer the performance and features that you will! Our selection of models will ensure that you have something that will turn heads everywhere you drive!
Not only does our selection help buyers in Huntingdon Valley, but we can also help buyers in Philadelphia, Langhorne, Penndel, PA! No matter where you are coming from you will be blown away with everything that we have. This selection will give you access to sought after performance models, luxurious family SUVs, and exciting sedans that are all packaged with the technology, features, and comfort that you can only expect from a luxury brand. With such an incredible selection and a focus on integrity, shopping with Drive Anything will be an experience that you never forget.
If you have been the owner of a great luxury car or are looking to make that step, Drive Anything is the premier place to shop in the Philadelphia suburbs. Make the trip over today and you will find something that will not only turn your head, but turn the heads of onlookers. See you soon!