About Our Team
Meet the Team that Makes it all Happen
Expect more.
Not all dealerships are created equal. At driveanything.com and automobile consultant, we pride ourselves on the quality of our vehicles and the service we provide to our clients. Every vehicle in our inventory has been hand picked and specifically selected through an extensive process to meet our criteria prior to sale.
Our goal with every car is to not only provide a vehicle that meets our client's high standards, but also the personal service to match their discriminating taste.
We strive to find quality at a competitive price. When purchasing a vehicle from us, you can be rest assured that you are buying something that has the benefit of our expertise and knowledge behind it. We have gone through every measure to ensure that what you are buying is worthy of the investment you are making.
Thank you for taking the time to look at our website and our vehicles. Please feel free to reach out and contact us anytime, we are here to make your purchasing experience with us, whether 50 or 5,000 miles away, a seamless and pleasurable one.
– Brett, Chadd and Bob
Brett Levine
Co-founder and creator of driveanything.com
A passionate car enthusiast, Brett started this company with a desire to serve others in fulfilling their automotive needs and wants. While many dread shopping for and selling cars, it is one of Brett's greatest joys. To Brett there is no greater joy in the world than one that allows him to help others find simple automotive joy.
driveanything.com was the next logical step in offering to the public a source for everything from car shopping services and a dealership to investment advice.
"This concept is unique in that it covers every single aspect of the car spectrum, from the beginning (purchase), the middle (repair, maintenance, upkeep) and the end (sell). For the first time, people will have one trusted source who they can rely on for everything!"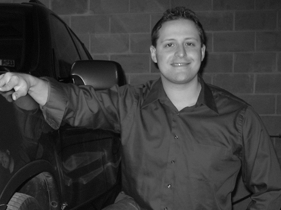 Chadd Levine
Co-founder of driveanything.com
An entrepreneur by trade, Chadd has a passion for innovating and creating a new way of doing normal everyday things. Innovation has been in Chadd's blood, having applied for a variety of patents since the age of 18. Chadd's passion for automobiles stems from his desire to improve everyday life, by creating innovative car services.
"The automobile plays a large role in everday life. The purchasing, selling and maintaining of a car requires a great deal of time and money and as such, your dealings should be handled by a professional.
The traditional process of buying, selling and maintaining cars can be very unprofessional and impersonal. We have created a different, more professional approach towards handling your personal car business. Our reputation is everything. Our clients deal with true industry professionals, who represent their best interests. We give the client an experience rarely, if ever, offered in the auto industry."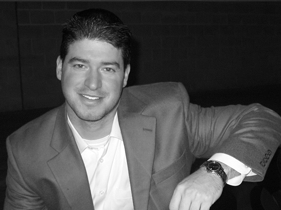 Robert Salzer
Co-founder of driveanything.com
An attorney by trade, Bob founded the business with Brett and Chadd to turn a lifelong passion for cars into a hands-on opportunity to provide the public with a unique buying experience. Born from a family of car enthusiasts (his great-grandfather designed cars in the 1920's and founded Hurst Performance Shifters with George Hurst in 1958), Bob shared in Brett's belief that too many consumers unnecessarily have had negative experiences in the past when purchasing vehicles. With knowledgeable salesmen who strive to make the right sale rather than the most profitable sale, those negative experiences can easily be avoided.
"This company was founded with the belief that a new approach to automotive sales will actually make the entire experience enjoyable and safe because our customers are provided with the same information traditional dealers don't want you to hear."
Get In Touch
If you are interested in purchasing an automobile, we can help. Send us an inquiry and we will get back to you as soon as we can!